I teach trailblazing women how to create a magnetizing brand, shine online + monetize their gifts
Hey friend. So, in case you forgot the domain of this site…my name is Gizelle. Thank you so much for taking the time to mosey on over to my slice of digital heaven. 
I help driven experts in their field find their voice and create magnetizing brand stories that levels up their personal brand and business. I've found that the key to attracting more clients and opportunities is by delving into the nitty-gritty of what makes you…you.
I work with women who want to run their business with soul — being their authentic selves. So, if you're about creating an 'image' you're in the wrong place! I help you shine in your own special way and on your own terms — one that helps your people find you and have clients begging to work with you.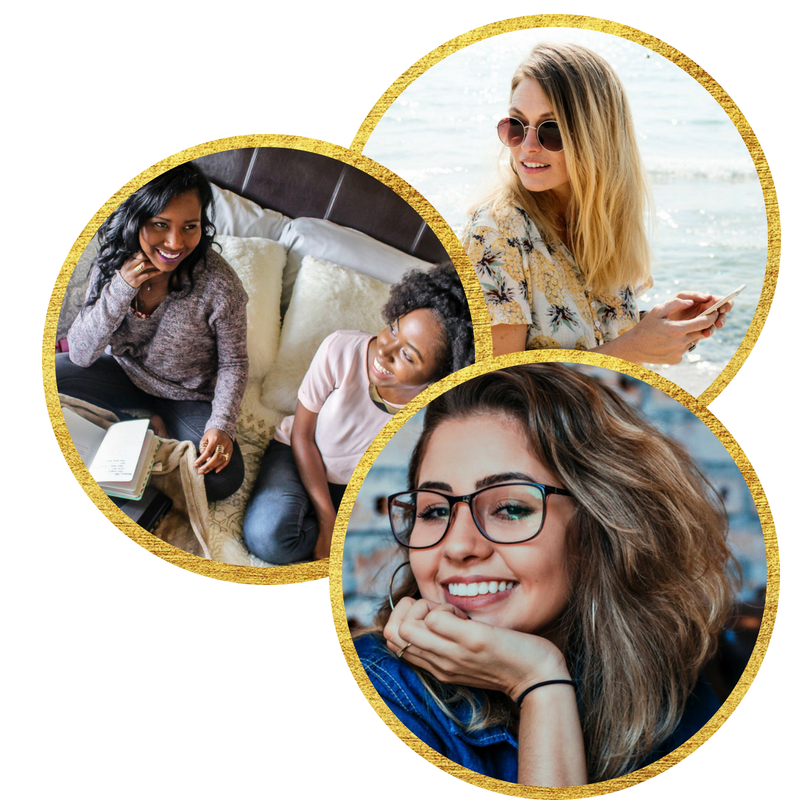 Your brand is everything. 
I'm super passionate about helping experts recognize their awesomeness and get over the dreaded 'impostor syndrome'. Doing this helps me clients to craft their unique brand story — one that captivates their customers and brings in more opportunities to build their mega-empire.
No one tells you is how heck-hard it is to build a great brand.
It's especially difficult when you're working on your personal brand. Why? Because it can be hard to find your unique voice — especially if you're a multi-skilled and multi-talented lady (you know what I'm taking about).
Having someone on your team with the expertise and a positive mindset to guide you makes all the difference for success.
…and people will love you for it.
Whether you're ready to be a full time entrepreneur, consultant, digital nomad, or a 10% entrepreneur who wants a side hustle that makes them feel liberated, I want you to be in control of who you are and what you make. I'm all about potential, and if you believe that you have it in spades, you're my kind of woman.
Knowing you have the smarts + skills to share your gifts with the world but never pulling the trigger to launch is a disservice to yourself + those who need it.

Back in the day, my mindset was that working for money had to be hard and unenjoyable. While I achieved some form of success I felt drained. I've made major screw ups, faced setbacks, priced myself (way) too low and constantly felt exhausted and overwhelmed. That's not freedom, y'all. I was working hard but not smart. Long hours on the computer, neglecting my husband, and being an overall grouch — I was out of balance and my bank account reflected it.

I DOUBLED MY INCOME WITHIN ONE YEAR WITH A HEART BASED BUSINESS STRATEGY
After about years of doing the 'wrong' things, the universe supplied me with a coach. At first I felt icky about having one. As if it made me 'less than' enough. After I got over that BS mindset I started seeing results. Seeing the value of having someone on your team, someone objective yet supportive got me real serious and real zen about the steps I would take to having a successful business.
COACHES HELP PULL THE ANSWERS FROM INSIDE YOU SO THAT AFTER TRAINING IS COMPLETE YOU'RE STILL FUELED TO PURSUE YOUR PASSION WITH PURPOSE
I developed a program for myself so that I could feel happy with my life, my business, and what I was giving back to the world. After putting it to work, I grew my business, gained more clients, had a happy husband, travelled the world…and the list goes on.
Finding your special gift and creating a brand that boosts your business doesn't have to be drawn out or stressful. If I can help women get to that next level and sparing them what the confusion I went through then that would make me feel pretty amazing. So, I do.
You should let your business and your lifestyle complement each other. What you have to offer the world is valuable –I help pull it out and show you how to super-blast it to the masses. I want you to be inspired and energized as you take over the world.

CLICK AN OPTION TO SEE HOW I SUPPORT DRIVEN WOMEN…
I'm a Jamaican-born eclectic bella. Which is code for crazy-free-spirited-nerd that has a zest for life. That's my definition and I'm sticking to it. I love traveling (Beijing, China was my last spot), good food, books, meditating, collecting crystals, and having music/dance battles with my husband — he thinks he wins every time…but he's delusional.
I have a B.A. Media and Communications and graduated at the top of my class. I've worked with hundreds of entrepreneurs both on and offline rock their brand and get much needed media attention.
I'm an introvert masquerading as an extrovert. People see me as being a bubbly-energizer bunny that gets shit done, and that's true. I get excited because I love what I do, but when I'm on my downtime I recharge by binge watching television series' like Game of Thrones or Westworld or taking long strolls in nature.
My first entrepreneurial venture was at age 7 — I pawned off gifts I got over summer break. Needless to say my family thought twice before getting me anything else. All profit y'all! When my parents caught wind, my next business was hosting regular bake sales and selling to my classmates and teachers. Cha.ching.
I like smelling books. I think that's normal, right? It's like opening a new bar of soap. Nothing gives me more pleasure than buying a new book and smelling the pages.